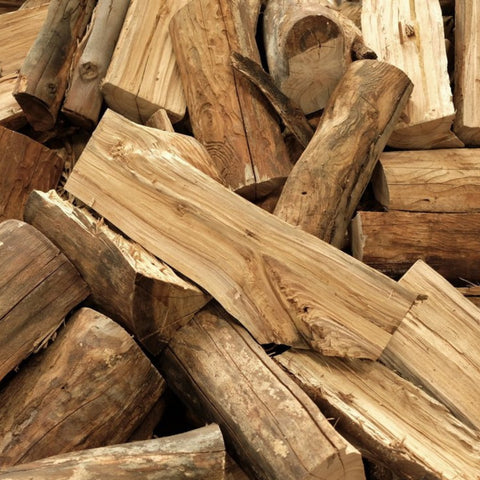 Sustainably Sourced Bulk Firewood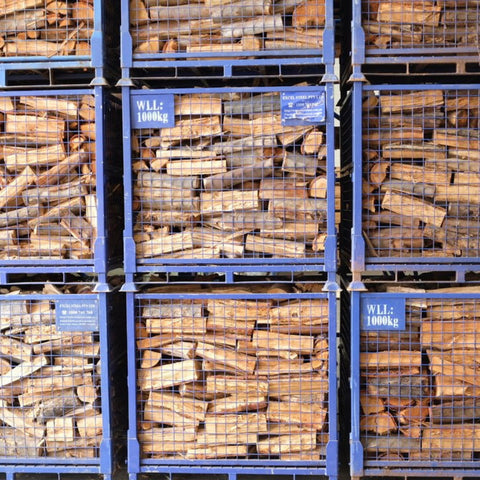 Sustainably Sourced Bulk Firewood
Regular price
Sustainably Sourced Bulk Firewood
---
Our bulk firewood:
1 cubic metre: $329 incl. GST.
We deliver to Greater Melbourne and beyond. 
We are proud to have teamed up with the crew at Wood4Good who supply us with sustainable firewood. They work to create beautiful and productive forests on existing degraded farmland. These forests become a robust ecosystem that in turn plays an important role in the regulation and protection of land, water biodiversity and the climate. The work of Wood4Good helps to create permanent forests that provide a local source of renewable material, bioenergy and income.
Previous CSIRO research has shown that locally sourced firewood from managed plantations causes more carbon to be stored than is released through burning.
We supply a blend of both pre-cut and split Sugar Gum and Ironbark.
Sugar Gum burns more efficiently than Red Gum, supports local reforestation projects and is grown less than 2 hours drive from the Melbourne CBD. 
We will be in touch within 48 hours once purchase is made to arrange specific delivery details.
For 15kg bags delivered to your door, please order online through CERES Fair Food or visit in person the CERES Brunswick nursery.
 There are some steps you can take to ensure that you are running your wood heater safely and efficiently to avoid air pollution:
burn only dry, seasoned, untreated wood
wait for the fire to establish before adding extra fuel
open the air controls for a few minutes before adding fuel
after reloading, wait until the fire is burning before turning the air controls down
avoid overloading your heater, as this will starve the fire of oxygen and cause it to smoulder
use small or medium pieces of wood
Source: Department of Agriculture, Water and the Environment
We would also add to this to clean your flue yearly to avoid creosote build-up.
Our firewood harvesting process:
logs are cut and lay on the forest floor for a full summer, with a rotation occurring mid-season. logs are then split and left in cages to dry for a few weeks before being delivered to us in Preston. The wood in the cages continues to dry until they are ordered and delivered to our wonderful customers. The wood will continue to season the longer you leave it stacked out.  We have great feedback that our wood burns hot and clean from customers.
In 2003 the CSIRO conducted a life-cycle assessment of greenhouse gas emissions from domestic wood heating. This assessment compared emissions of greenhouse gas pollution from a range of energy sources including coal and gas and rated plantation-grown firewood the best option. In fact, energy sourced from suitable plantations is better than carbon-neutral, because plantations remove carbon from the atmosphere, and the firewood that is produced reduces our consumption of other energy sources.
CSIRO, 2003
 According to the Victorian Department of Primary Industries, Sugar Gum has a Relative Available Heat Value of 95% where the most commonly sought firewood in Victoria (River) Red Gum is only 81%
Gavin Brock, 2004