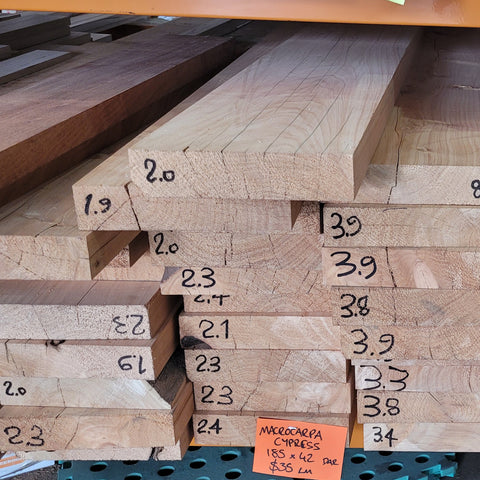 Cypress Macrocarpa Joinery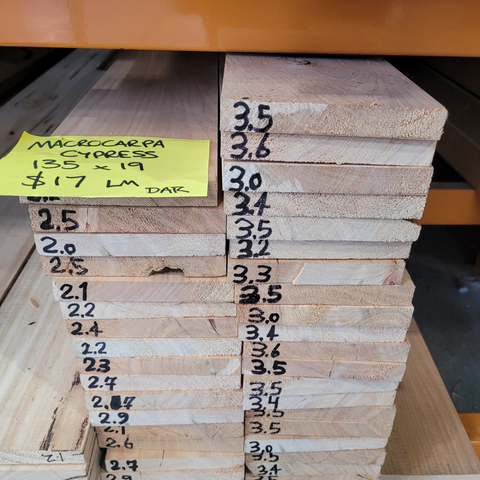 Cypress Macrocarpa Joinery
---
Cypress Macrocarpa Joinery
---
Cypress Macrocarpa makes sturdy and strong furniture. Often used for outdoor designs as it can withstand the elements. It's an extremely stable timber which is termite resistant and is reasonably durable. Starting as a straw colour, it will eventually fade to a grey over time. Cypress Macrocarpa is naturally durable without any chemical treatment. 
We have multiple dimensions available in rough sawn and DAR: 200x50, 150x50. 
CERES Fair Wood offers quality timbers that are locally sourced from sustainable means. We connect small scale growers and millers to timber buyers so we can sustain CERES Brunswick, our community environment park. Stock levels may vary as we do rely on local sustainable sources only. 
Please fill out the quotation form below and we will be in touch shortly.