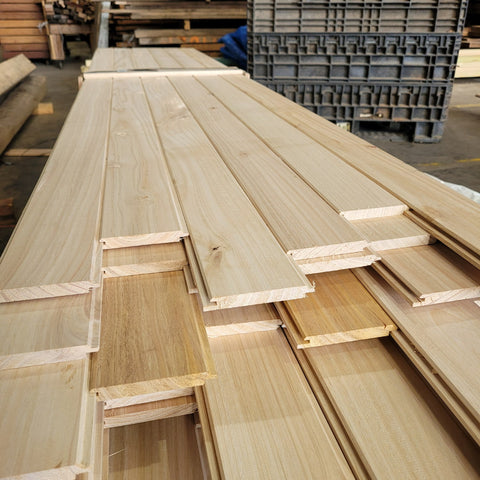 Shining Gum Lining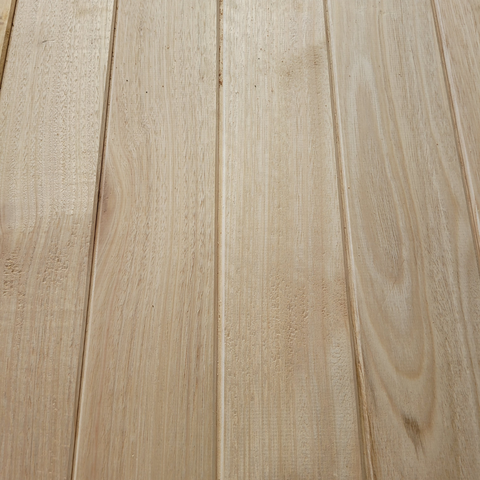 CERES Fair Wood Shining Gum Lining from John and Di Lords treefarm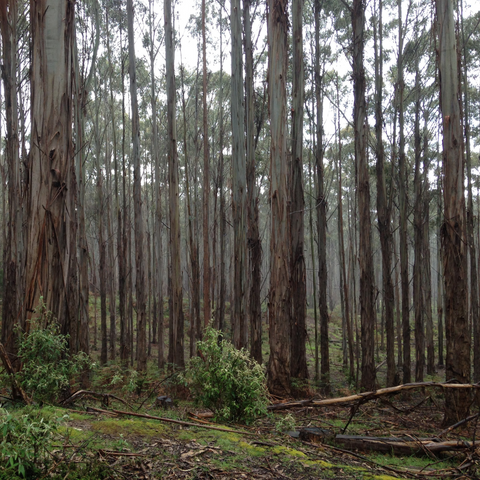 Shining Gum standing at John and Di Lord's Northern Tasmanian tree farm
---
Shining Gum Lining
---
Shining Gum (Eucalptyus nitens) is a versatile timber that can be used for many internal applications. The grain is generally straight and is pale to pinkish in colour. 
This Shining Gum lining is the result of both thoughtful forestry and people who know their stuff when it comes to milling and grading. The result is some really stunning interior lining. It has come to us from John and Di Lord's tree farm in Northern Tasmania / lutruwita.
Having bought heavily logged forestry and farm land, they have spent well over 30 years regenerating this patch of land. John and Di planted the abandoned farm paddocks of their farm with this Shining Gum. Despite a market that doesn't support this type of small scale timber growing, it's through their persistence to find another market for their timber, rather than sending abroad for pulp, that we have now have the privilege to stock this stunning timber.