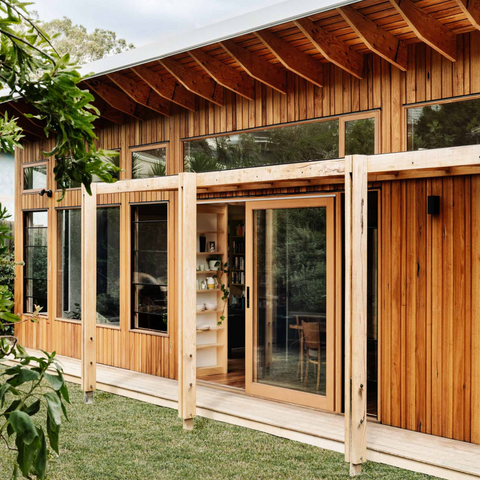 Southern Blue Gum Cladding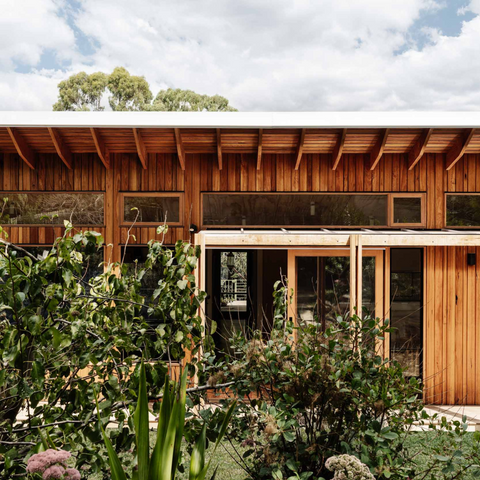 Southern Blue Gum Cladding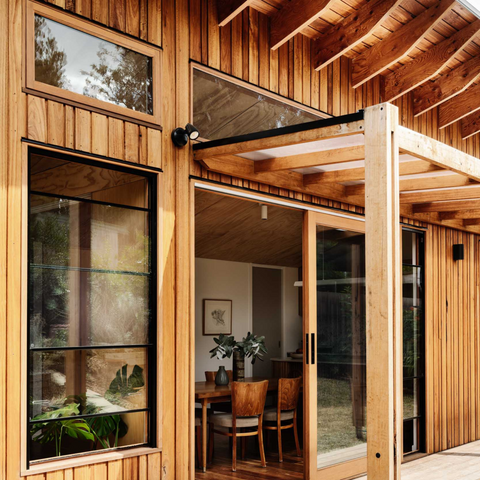 Southern Blue Gum Cladding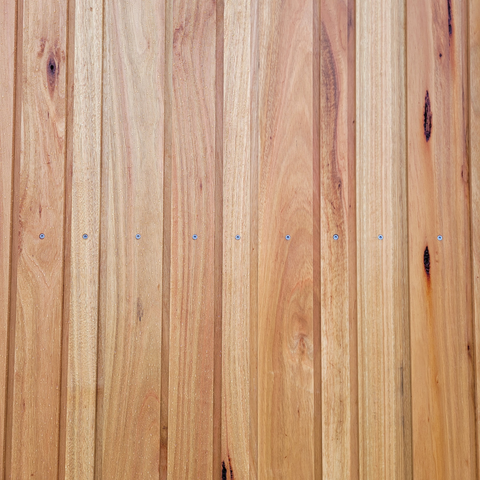 Southern Blue Gum Cladding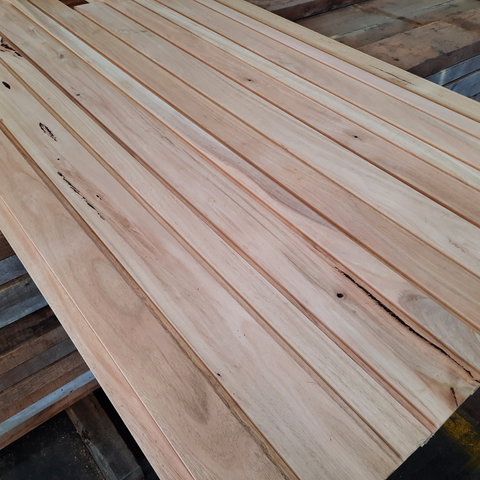 Southern Blue Gum Cladding
Southern Blue Gum Cladding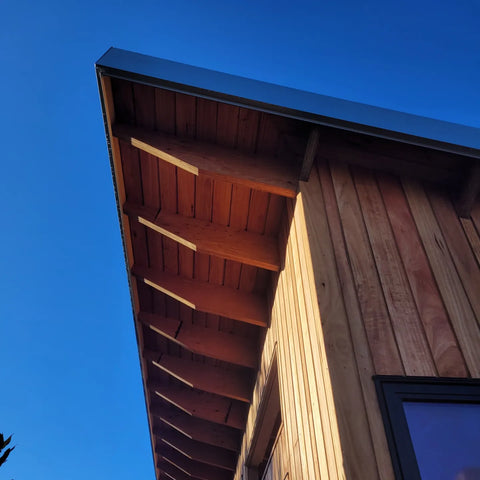 CERES Fair Wood Southern Blue Gum Cladding Design by Drawing Room Architecture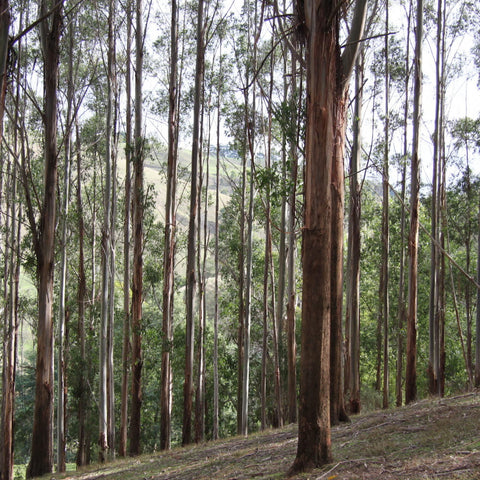 Southern Blue Gum Cladding
---
Southern Blue Gum Cladding
---
This Southern Blue Gum cladding product is thanks to a unique partnership between us, Dan Bright of Amber Creek Saw Milling and Frank and Sharon Hirst's Agroforestry farm at Ranceby, near Korumburra in South Gippsland. You can watch a video of Frank and Sharon's property here.
They were planted in the early nineties and pruned and thinned by Frank and Sharon. We love their approach of using a wide spaced planting pattern so that there is still quite a lot of pasture growing under the trees and the tree paddocks are still used for grazing cattle and sheep.
Amber Creek Sawmilling worked with Frank to develop a low volume harvesting system to harvest the trees in small batches that suit Dan's mill production capacity, rather than the larger volumes generated by the clear fell in one hit methods more commonly used in the industry. This also means that the Hirsts are able to capture most of the mill door price generated by the logs as they are doing most of the work and management themselves. We have then bought into an ongoing supply paying ahead, in an approach similar to Community Supported Agriculture (CSA) but for timber.
Southern Blue Gum is a beautiful looking timber and is durable (class 2) as well as being hard and tough (F27 for structural use with a BAL19 rating).  It's a tree often selected for agroforestry in the southern states because of how quickly it grows and its wide array of uses. For a fast grown tree it's remarkably dense and it looks good. Being well managed it has a low level of defect and we have it available in good lengths. Looking over the stock you won't see much, if any at all, sapwood. Dan has graded most of the sapwood out at green milling stage then subsequent gradings (out of drying rack and after machining). So it's gone through a 3 step identification process for removal.
We have it available in the following dimensions:
- 130x19 (115mm cover)
- 110x19 (95mm cover)
- 80x19 (65mm cover)
With the intention to style it with different dimensions together.
Cladding installed pictures feature a renovation build by Drawing Room Architecture.